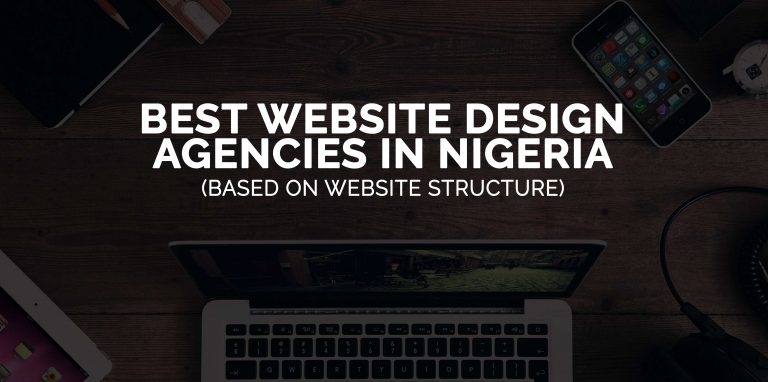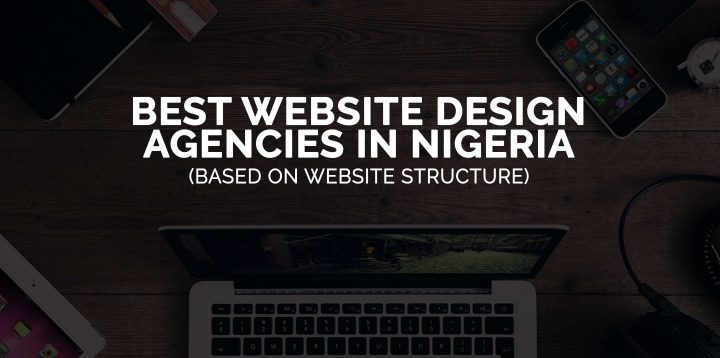 Nigeria is a popular destination for creative website design but selecting the best web designers and programmers from hundreds (or probably thousands) is indeed a challenge. In this post, I have decided to help simplify the task for individuals, businesses and corporate organizations in need of innovative web design companies in Nigeria.
Among these several hundreds or thousands of web design agencies in Nigeria, only a few of them creatively stand out! This is probably due to the ignorance of most freelancers and Agencies (who claim to be branding experts and web developers) to improve their skills and stay updated with evolving website technologies.
In my research, i have come across some freelancers and agencies who are actually creative and consistently design world-class websites right here in Nigeria.
In my Opinion, these Creative freelancers and Agencies have saved several client-businesses by helping them properly represent their businesses on the web.
In this post, I will introduce you to top web designers who I have specially selected after detailed research & careful analysis with a focus on User-Experience which helps their clients achieve success in their specific niche.
(Note: Display order of the following Nigerian websites has been made in connection with skills, expertise & most especially, beauty/structure of the listed websites.)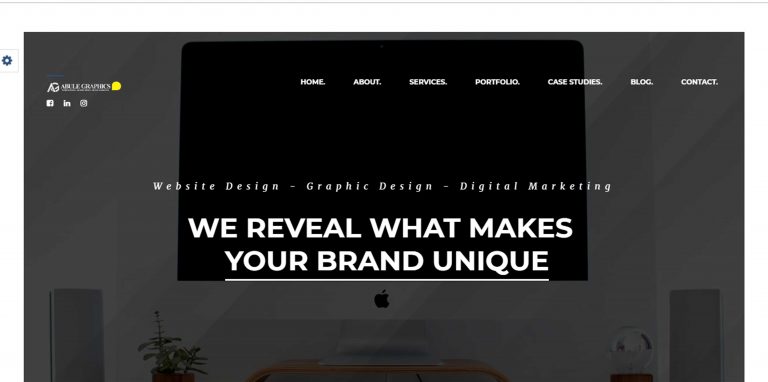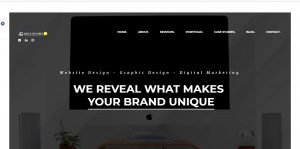 As a result-oriented Web Design and Digital Marketing Agency in Nigeria, Abule Graphics' focus is on creativity and stands tall above-the-fold itself. This Nigerian web design agency claims to have a stronghold in the web interface and gives website visitors the best digital experience. Website detail claims to have industry experience of 5+ years.
Abule Graphics help businesses grow by creating world-class websites and digital campaigns, promote creative products & services and ultimately help these businesses attract more customers through result-driven digital strategy and marketing communications.
Location:
Lagos, Nigeria
Services:
Web Design and Development
Digital Marketing Strategy
Graphic Design
UI & UX Design
Content Marketing
Email Marketing
Social Media Management
Social Media Marketing
Search Engine Optimization – SEO
Search Engine Marketing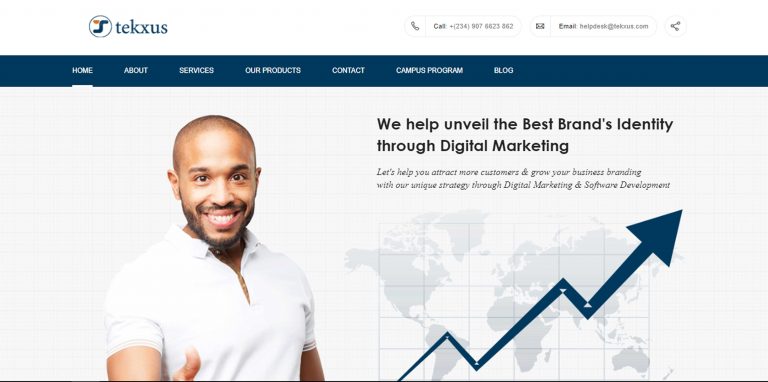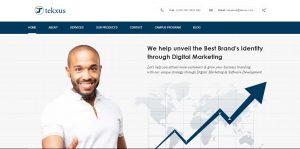 Texus is a digital agency known for offering strategic brand solutions with a creative team of professionals. All through its existence, it has catered several clients in the field of education, finance, consumer products, NGO, telecom, and entertainment.
Tekxus is dedicated to creating digital awareness by placing customers' products and services in front of their ideal audience on the web.
Their internet services specifically target desktop users and mobile customers.
Location:
Port Harcourt, Nigeria
Services:
Social Media & Content Marketing
Website Design and Development
Digital Marketing Strategy
Email Marketing
Search Engine Optimization – SEO
Social Media Marketing
Graphic Design
Brand and Communication
Video Advert Illustration
Web and Mobile Applications
IC PARKLINS
Parklins is a User-Interface/Experience Expert, front-end developer and serial entrepreneur with a half-decade experience in branding, UI/UX design, product development, business and start-up.
He is the founder of Lupark DC and co-founder of KnackPill MG, a talent management company in Africa.
Location:
Not Specified on Website
Services:
UI/UX Designs
Product Development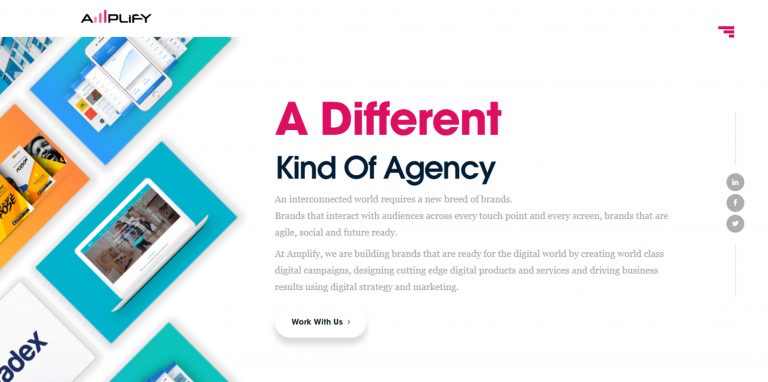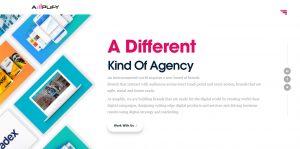 This is another website design company in Nigeria that focuses on creativity and makes a notable statement on its homepage obviously rich with animation & graphics. Amplify offers a vast range of services and might seem appropriate if you want a website or graphics rich in animation.
Amplify is a digital agency aimed at building brands that are ready for the digital world by creating world-class web campaigns, designing cutting-edge digital products and services and driving business results using digital strategy and marketing.
Location:
Lagos, Nigeria
Services:
Social Media & Content Marketing
Digital Strategy
Digital Product Development
UI & UX Design
Brand and Communication
Data & Analytics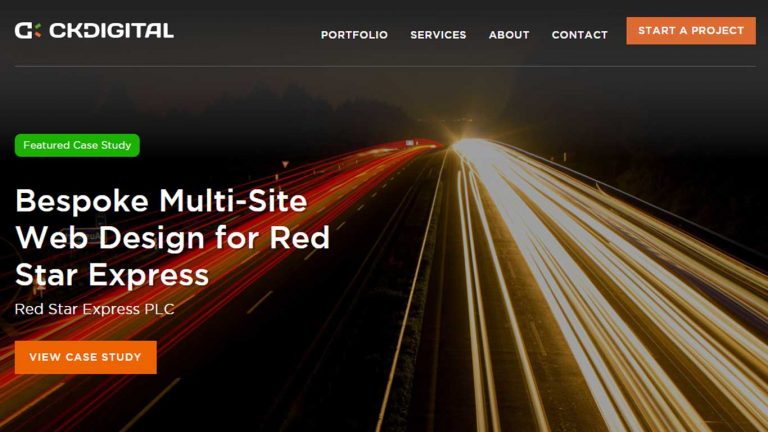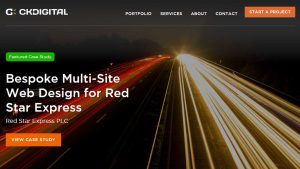 CKDigital is a digital agency offering web design, digital marketing and branding services.
Location:
Lagos, Nigeria
Services:
Web Design and Development
Digital Marketing
Web Maintenance Services
etc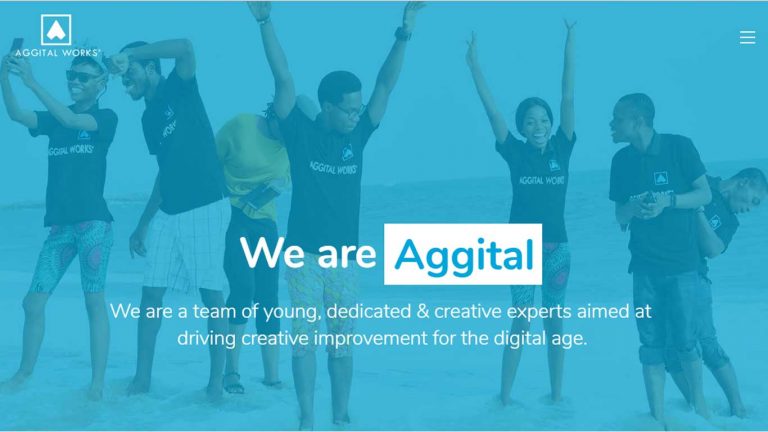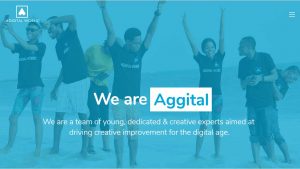 Aggital Works is a Creative Web Design Agency that is dedicated to helping businesses fully grasp the fast developing Digital Age through creative innovation, intelligent design and project delivery.
Aggital is aimed at transforming businesses & organizations for the digital age by providing creative digital solutions for businesses, organizations, individuals both startups and existing brands.
Location:
Lagos, Nigeria
Services:
Web Design and Development
Branding and Corporate Identity
Website Maintenance Service
Content Marketing
Graphic Design
Printing
Twitter Marketing
etc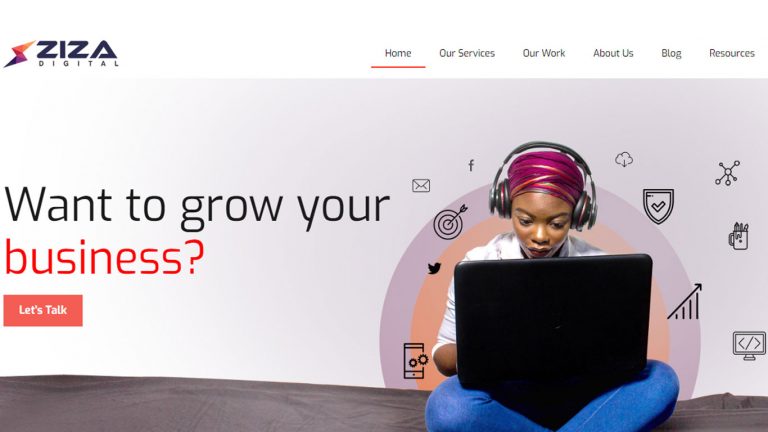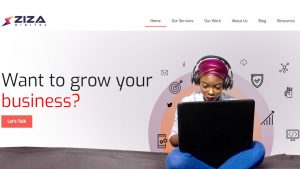 Powered by a multi-disciplinary team of Web designers and Digital Marketing Experts, Ziza Digital combines powerful web design tools, digital marketing tactics & strategies as well as analytics to create unforgettable customer experiences for brands.
Location:
Lagos, Nigeria
Services:
Brand Design and Development
Web Design and Development
SEO
Mobile Marketing
Content Marketing
Social Media Marketing
etc
Note:
If you believe this piece of information about the above-listed digital agencies needs to be updated, or you think a web design or development agency in Nigeria deserves a spot on the list, please write. I will do my research and update the list where necessary.