To become a Graphic Designer, you need creativity, ability to come up with great ideas, original concepts and the patience to work on details.
If you have these qualities and are skilled or familiar with graphic design programs, then you've an exciting career to excel.
Amazing Graphic Design Software List for 2019
Nowadays, website owners and users get excited at a visually appealing site. It's the job of the graphic designer and web developer to turn the dream into reality. If you can think it, expert graphic designers can design it.
Dripping content, slideshows and eye-catching visuals can increase the time the user stays on the website and navigate to inner pages.
In order to create a website or all the print and web graphics, you will require graphic design software.
Here are the essential software programs for graphic designers that fall into basic collection of graphic design software and advanced graphic design software.
The Top 9 Essential Graphic Design Software for Beginners
To get started in graphic design, you need a raster graphic editors and font creation software to manage all design workflows and build new fonts by dragging nodes on vector paths as well as font files on your computers.
I'll help you get familiar with these programs so these are the software programs that you are expected to know.
Adobe Photoshop is The Best Graphic Design Software for Beginners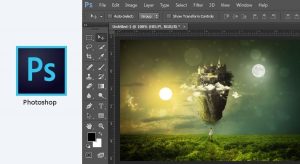 Adobe Photoshop is a professional-level program and go to tool that graphic designers use to create graphics by manipulating photos.
Its toolset features allow you to perform tasks such as editing, color-correcting, resizing and cropping any photo quickly.
Even beginner web designers can also create and edit graphics in Photoshop without any graphic design skills.
For example, Adobe Photoshop graphic designers who are involved or working as a team with web designers and developers to develop websites need to consider the stage that requires web graphics in every website design process checklist and the kind of graphic design software program used would determine how good their graphics would be.
Why Choose Adobe Photoshop?
Paint, draw, & design with thousands of pencils, brushes, pens, and makers.
Easy to use intuitive tools and templates.
Interactive tools for image transformation.
Professional tools for basic photo manipulation & enhancements
Adobe Illustrator is The Best Graphic Design Software for Beginners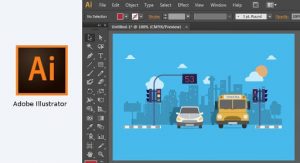 Adobe Illustrator is a graphic software program used for creating high-quality vector images that you can scale without losing quality.
Unlike Photoshop, graphic designers can use illustrator to create chats, logo, illustrations, graphs or diagrams. Beginner designers require knowledge of concepts like layers, color, text, groups, paths and effect before they can create illustrations.
Adobe Illustrator is a vector graphics editor with built-in design presets and templates.
The software program comes with tools to help you create typography and designs for both print and web projects like apps, logo, video games and websites.
Why Choose Adobe Illustrator?
Industry standard vector graphic software.
Ability to maintain quality.
Intuitive digital illustration tool.
Scale artworks to any size.
All device screens fit all for both mobile and computer desktop.
Graphic Design Studio Software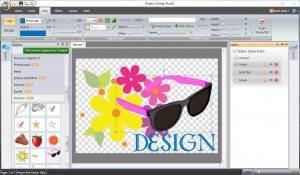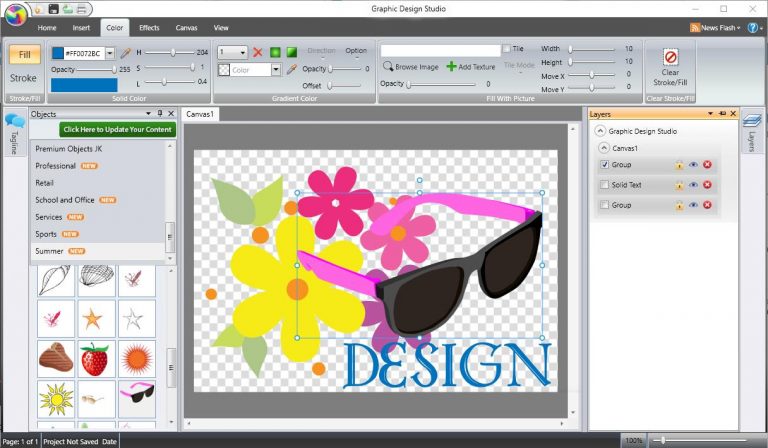 Graphic design studio software is easy illustration and graphic design software that enables you to create incredible vector art and graphic designs for any sized project both for the web and print media.
With easy-to-use design tools and flexible user-friendly interface you can create, design, and draw your own professional looking graphics, vector arts, transform text and fonts, edit dip arts and graphics.
Graph design studio equipment such as its open canvas layers can create graphics in any size and save your works in different formats such as PNG, JPG, TIF, GIF, SVG, PDF, XPS, WPD, EMF, and BMP formats.
You can add special effects and creative tool like shadows and 3D bevel techniques to create professional effects.
The software comes with built-in inspiration designs that you can choose to get started with your graphics workflow.
Why Choose Graphic Design Studio?
Create poster and brochure.
Business cards, bulletins, food menus.
Flexible design user interface.
Creative touch professional effects.
GIMP – GNU Image Manipulation Program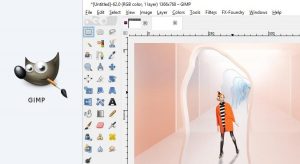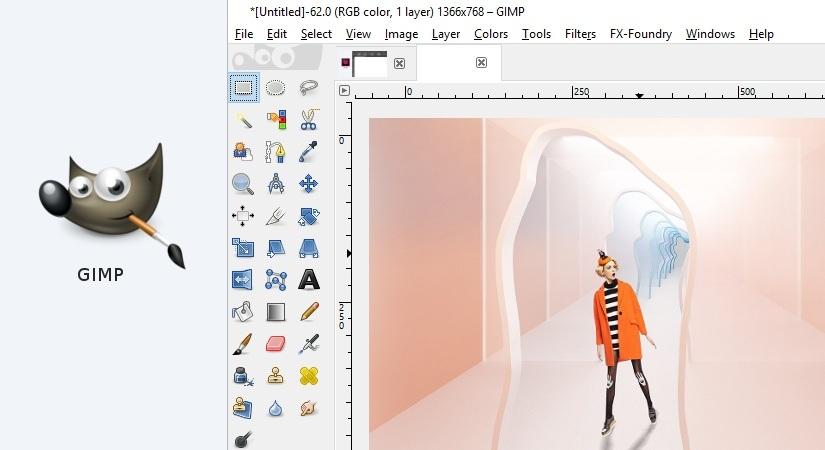 GIMP is a cross-platform, free and open source raster graphic and image editor available for GNU/Linux OSX, Windows and other operating systems used for image editing and retouching, converting between different image formats, free-form drawing and specialized tasks.
GIMP – Free Online Graphic Design Software
GIMP, latest version is free and safe for download. As an open source image editor GIMP get even better for use as a multi-platform photo manipulation tool.
GIMP is an acronym for GNU image manipulation program.
It is much more than image editor; it gives you most of the features of Adobe Photoshop, Design Studio, Publisher, CorelDraw and Maker Graphic Design Software.
Adobe InDesign Graphic Design Program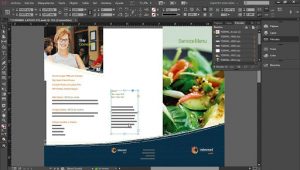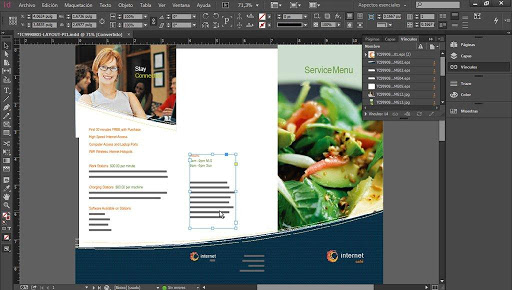 Adobe InDesign is a powerful typesetting and desktop publishing software used by production artists and graphic designers to create posters, magazines, brochures, flyers, books, presentations, newspapers, ebooks, and even for reverse image search editing work.
Publishers can use Adobe InDesign to publish content suitable for tablet devices in conjunction with Adobe Digital Publishing Suite.
Graphic designers and production artists are the main users of Adobe InDesign allowing them to create and layout periodic publications, posters, brochures and print media.
Inkscape Graphic Design Software Free Download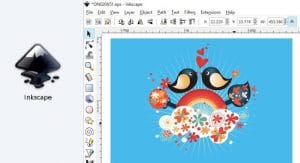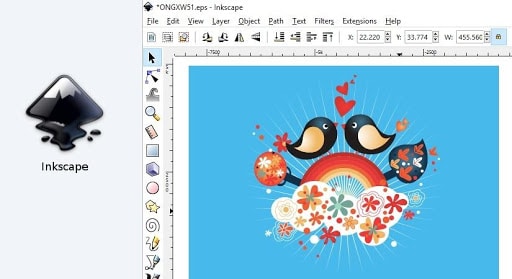 Inkscape is a free and open-source professional quality vector graphics editor and software that runs on Mac OSX, Linus and Windows desktop.
Whether you've a graphic designer, web designer or an illustrator who just want to create vector imagery, Inkscape is the right tool for you.
Why Choose Inkscape?
Powerful text tool
Flexible Bezier and spiro curves
Intuitive drawing tools
Broad file format compatibility
Inkscape can be used to create or edit vector graphics such as diagrams, charts, illustrations, line arts, complex paintings and logos.
Its capabilities are similar to Illustrator, Freehand, CorelDraw, Xara X, Figma or Lucidpress.
If you're running a career in graphic designing, Inkscape remains the best graphic design tools and equipment to create, convert and edit images, apply filters and effects, and pack a host of brushes, stamps, templates and tools.
Inkscape is top-quality graphic design software that's free to download.
Canva Video Graphic Design Software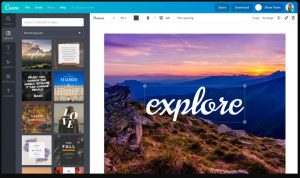 Canva is a non-designers as well as professionals, simplified graphic design tool website launched in 2012. The tool comes with a drag and drop format and provides access to vector images, photographs, graphics, and fonts.
Canva makes video editing and design simple and fun. For example, Aniefiok Harry Samuel, an engineer and house builder used Canva to create stunning logo, web graphics, and poster designs for his civil engineering business.
Canva comes with in-built features such as templates; collaboration, workflow, mobile and desktop view and is available for premium download.
Canva graphic design creator on the App Store – iTunes – Apple
The Canva app is only available on the App store for iOs devices. It's also available on your iPad, iPhone and Computer so you can work on your design project anytime.
Whether you want a logo maker, instagram story, birthday invitation or business card, you can create all these graphic designs and print media on Canva.
Why Choose Canva?
Collaborate and create amazing graphic design for free.
Design anything and publish anywhere.
In-built graphs, photo editing & print tools.
Use Canva's graph maker to make data visualizations.
Create stunning designs with Canva's awesome suite of photo editing features.
Ability to have your designs printed and delivered to your doorstep.
Pick from thousands of free templates for every design need.
Create custom designs from scratch and bring them to life.
Canva Learn Resources, Courses & Center
Canva also offers certification and classes in advanced graphic designs, photo and video editing to students worldwide. You can download their tutorials, courses and attend events online.
Publisher Microsoft's Graphic Design Software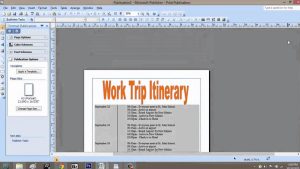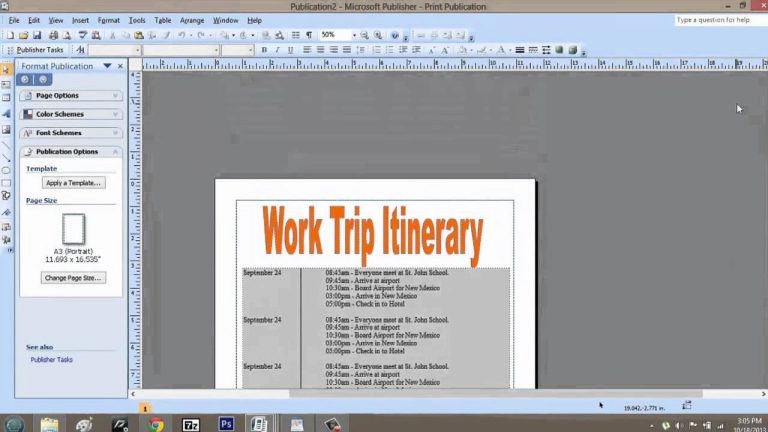 Microsoft Publisher is a desktop publishing application that differs from Microsoft Word document application by means of page design and layout; rather than text composition and proofing.
Publisher for graphic designers and web designers allows you to create simple header banners, slideshows, labels, greeting cards, professional newsletters and marketing brochures using a wide range of pre-design templates within the publisher software.
Again, Microsoft Publisher is a graphic design application and its best free alternative is Lucidpress that lets you publish documents with great designs layout at lightning speed.
Why Choose Publisher
Select shapes, graphics & drag them to precise spots within the document.
More like an image editing program.
Craft designs for flyers, brochures, business cards
Precise placements of objects feature with accuracy.
Comes pre-packaged with Microsoft Office for non-design professionals to create graphics.
Easy to use interface & user friendly.
Ability to create a publication from a template, add text and pictures, save, etc.
CorelDraw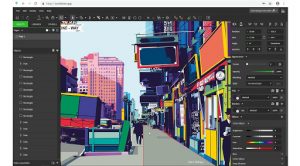 CorelDraw is one of the 20 best graphic design tools recommended by top digital artists in Nigeria.
CorelDraw is a vector graphics editor that lets you experience the freedom to work the way you want and design anywhere.
CorelDraw Graphic Suite is a leading graphic design software that contains a wide range of Graphic design tools you can use to make poster, invitation card, shapes, logos, flexes, brochures and vectors based on the lining.
Whether you are looking for professional graphic design software with photo editing, vector illustration, layout and design tools or video editing, CorelDraw is the best choice with more graphic design possibilities.
Why Choose CorelDraw?
CorelDraw gives the graphic and web designer more freedom.
It's powerful, quicker, simple & easy to use.
Be creative whether you're logos, designing signage, web graphics, or print projects.
Adding effects, gradients, font, png render editing with CorelDraw is a breeze and super easy.
Be in control and manage your design journey and choose how you work.
All-in-one graphic design layout in a single application.
User-friendly environment with bulletin tools, sample projects and learning materials.
Remarkable layer-based photo editing tools to retouch enhance & manipulate your photos.
Be efficient & maximize time efficiencies with applications & tools that increase exceptional speed, performance & power.
Pros
Get awesome vector objects with right-click.
Helpful training videos.
Intuitive design is fresh.
Ideal interface customization
Shaping docker gives maximum usability.
Perpetual license or subscription choice to choose from.
Cons
The freehand brush is not easy to use.
Not so visible navigation board.
Tools are hard to learn for beginner graphic designers.
Mac version not yet available.
Navigation around the dashboard is not easy.
Frequently Asked Questions about What Software Do Graphic Designers Use
What are the best graphic design applications
The best graphic design software programs as ranked and rated (reviewed) by top designers and artists are:
Adobe Illustrator CC
Inkscape
CorelDraw Graphic Suite
Affinity Designer
Sketch
Xara Designer Pro X
Graint Designer
Which software do the professionals and graphic designers use to design graphics?
The essential graphic design software the professionals and graphic designers use is GNU/GIMP free online graphic design software. Gnu/GIMP has built-in advanced features such as noise reduction, image enhancement, customizable brushes, animation packages and also built-in plugins for more advanced options. It is a great alternative to Adobe Photoshop and works best for photographers and non-professional graphic designers who love to turn photographs into artworks.
What software programs should I learn to become a graphic designer
If you'd love to become a graphic designer, I recommend you learn these programs in no particular order.
OneNote
Publisher
Captivate
Adobe Acrobat
InfoPath
Adobe InDesign
Adobe Photoshop
Adobe Illustrator
Which software are required by graphic designers
Here're the top 6 essential graphic design software for beginners that are required by graphic designers.
Photoshop
GIMP
Illustrator
Inkscape
CorelDraw
Adobe InDesign
Conclusion
One of the first questions that newbies in graphic design asked is "what programs do graphic designers use for both the print and web graphics projects?".
With hundreds of different software programs available on the internet, it is not easy to decide which one is the best.
As a graphic designer you need to test and try a couple of them. Knowing which program to use for your design jobs is crucial to the quality of the graphics itself.
So I've provided you with a list of the best graphic design software programs that designers use to create visual masterpieces for print projects and websites.
If you have done an A/B test on any graphic design programs. i'ld like to know your favorite one.
I'ld also love to hear your thoughts in the comment section.
Also read:
Top Web Design Agencies in Nigeria
Finding the Best Digital Marketing Agency
How to Choose the right Web Design Agency